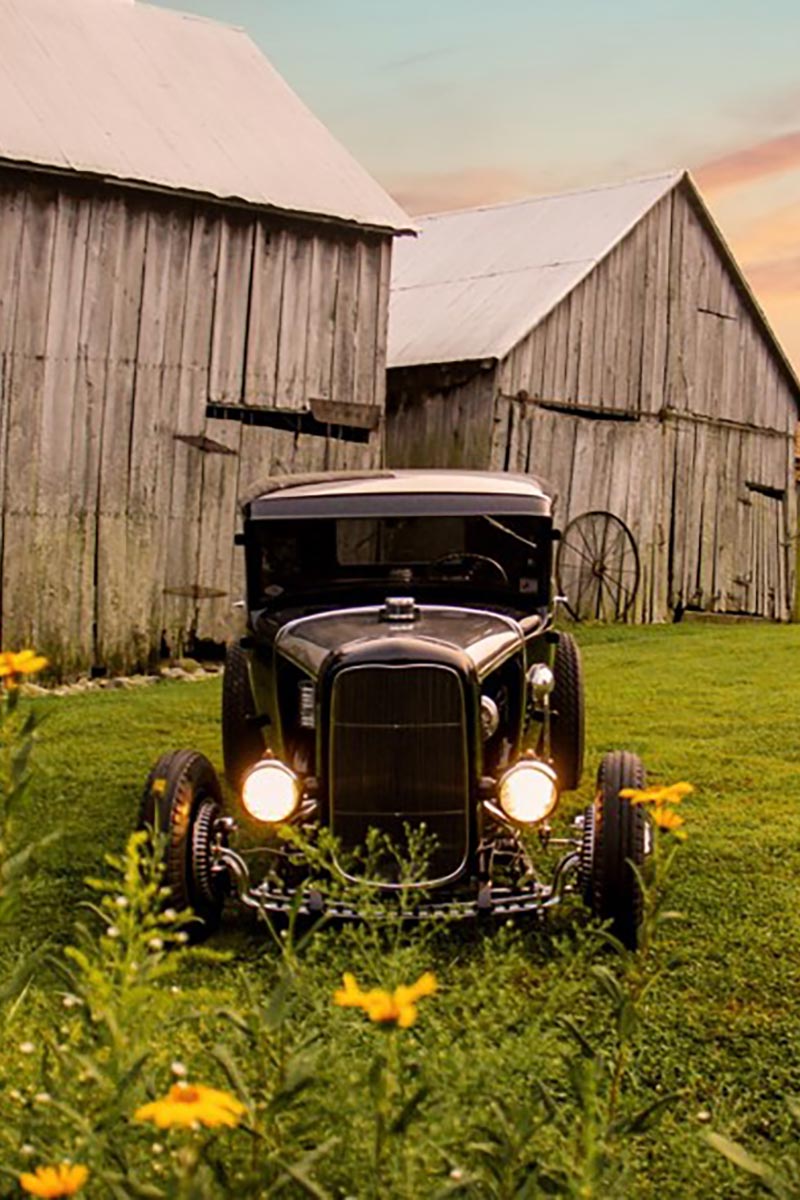 Reisinger Custom Rebuilding is owned and operated by Patrick Reisinger and his wife Melissa. Born and raised in Evansville, IN, some of Pat's first memories were of the sounds of a 409 Chevrolet engine being tuned by his dad, Steve.  Pat grew up working on cars and after college moved away to attend medical school where he met his future wife.  After completing their medical residencies Pat and Melissa returned to Evansville to start their family and practice medicine.
Pat discovered that diagnosing and treating patients, while enjoyable, did not completely fill the need to restore and repair cars. He slowed the pace of work as a physician and opened his own hot rod shop in 2008.  Reisinger Custom Rebuilding was reborn in an old gas station near their home. Pat, along with a mechanic and body man, began to take in customer work. Initially, they focused on repair and paint, but they soon expanded to full frame-off restorations.
Pat's focus on building a team with the expertise to perform state of the art restorations lead RCR to expand the team; you can meet them in our team tab. We have metal fabricators, ASC-certified mechanics and a PPG-certified paint shop. Together, this team has received recognition as an elite restoration shop. We have displayed our work at SEMA multiple times and have been honored with building the giveaway car for NSRA in 2015, 2017, and again in 2019.  We have received numerous awards, including Top 5 Hot Rod of the Year from Good Guys in 2019 and Top 100 Street Rodder in Hot Rod Magazine.  Fun for these hot rodders includes attending metal working classes with experts like Gene Winfield and Ron Covell, suspension classes at Ridetech, and constantly reading how to stay on quality's cutting edge.  Today Reisinger Custom Rebuilding is focused on Hot Rod and Pro-touring Builds!  Contact us to see how our team can bring your car dreams into reality.